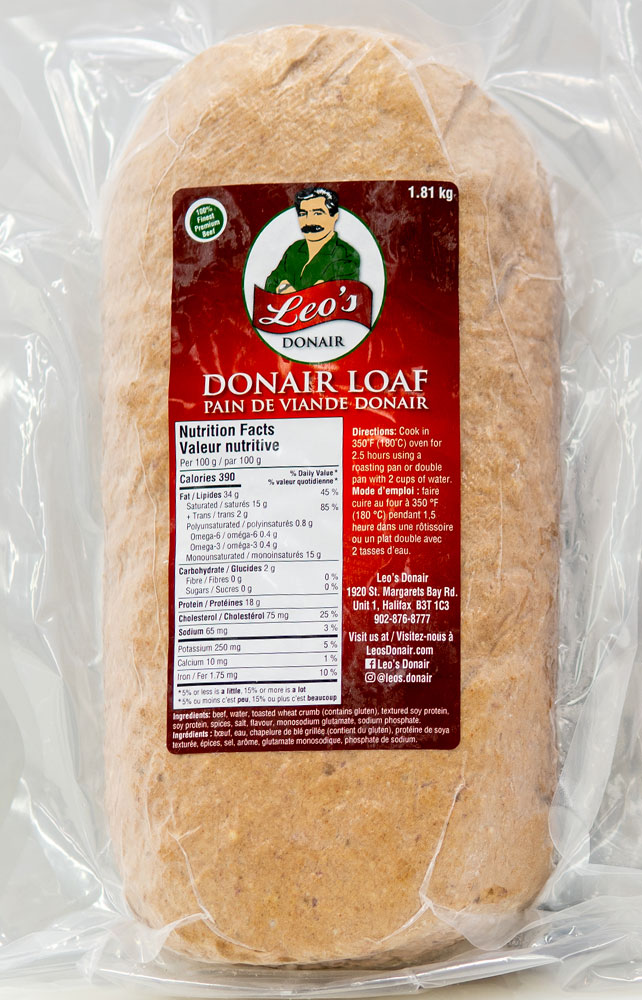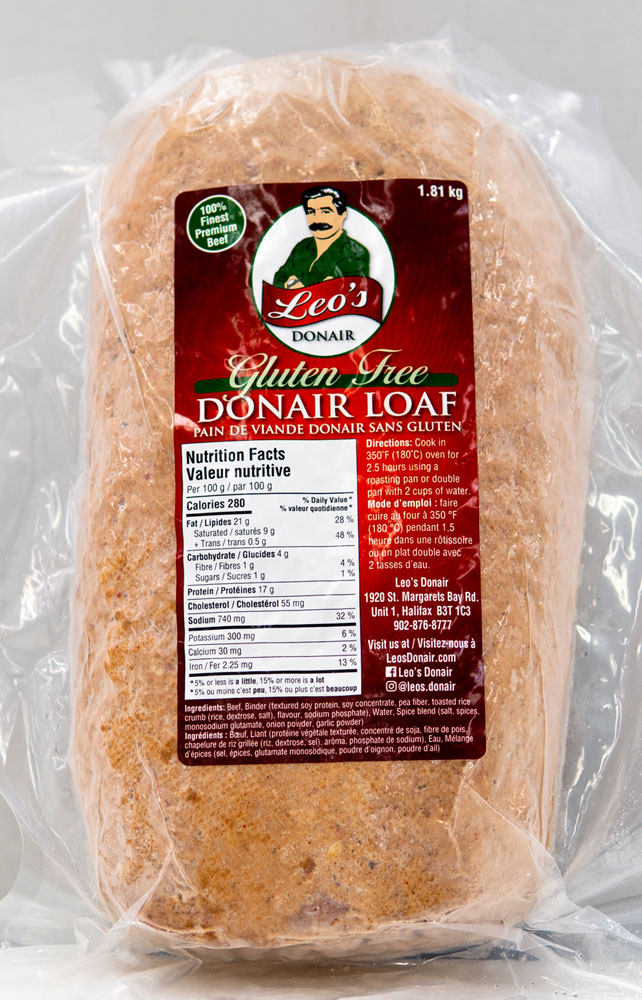 Leo's Donair Loaves
100% Finest Premium Beef
Description
Leo's Donair® Donair Loaves are perfect for family gatherings and special occasions. Simply bake in the oven @ 350 for 2.5 hours and you'll have the most delicious mouth watering donair meat you've ever had!
---
Our Donair Loaves come in two sizes 4 lb/1.81 kg, 2 lb/902 g, and our Gluten Free Loaf which is also 4 lb/1.81 kg
---
Wondering How You Can Get Leo's Donair Products?
Simply contact us using our contact form or call us at 1-902-876-8777. Leo's Donair is located at 1920 Saint Margaret's Bay Road. Timberlea, NS and is open from Mon to Fri 8 am to 5 pm.