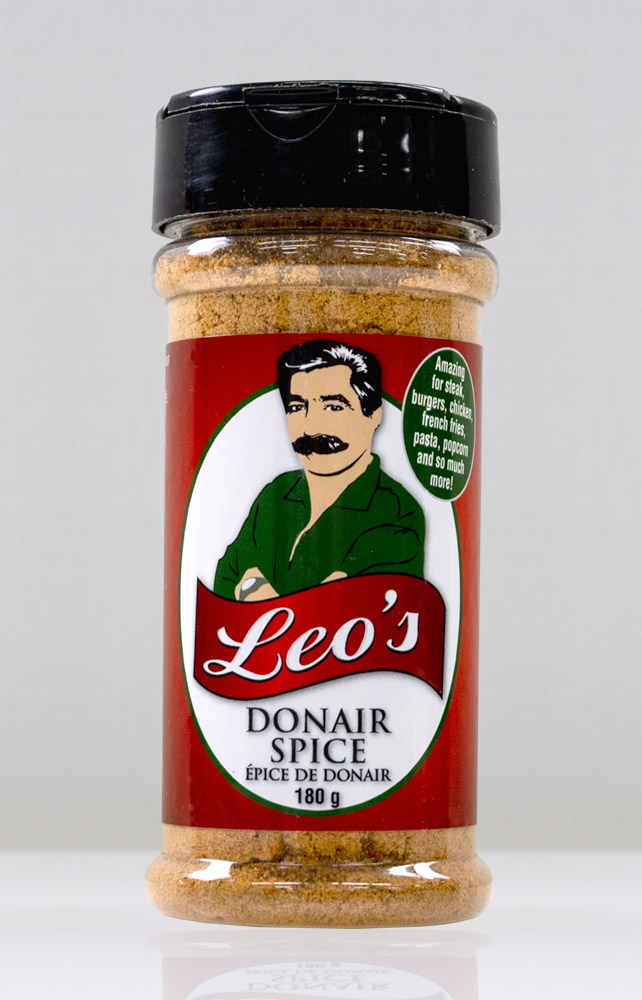 Leo's Donair Spice
Spice Up All Your Meals
Description
Leo's Donair® Donair Spice is amazing for steak, burgers, chicken, french fries, pasta, popcorn and so much more!
---
Our Donair Spice comes in a 180 g plastic bottle.
---
Wondering How You Can Get Leo's Donair Products?
Simply contact us using our contact form or call us at 1-902-876-8777. Leo's Donair is located at 1920 Saint Margaret's Bay Road. Timberlea, NS and is open from Mon to Fri 8 am to 5 pm.