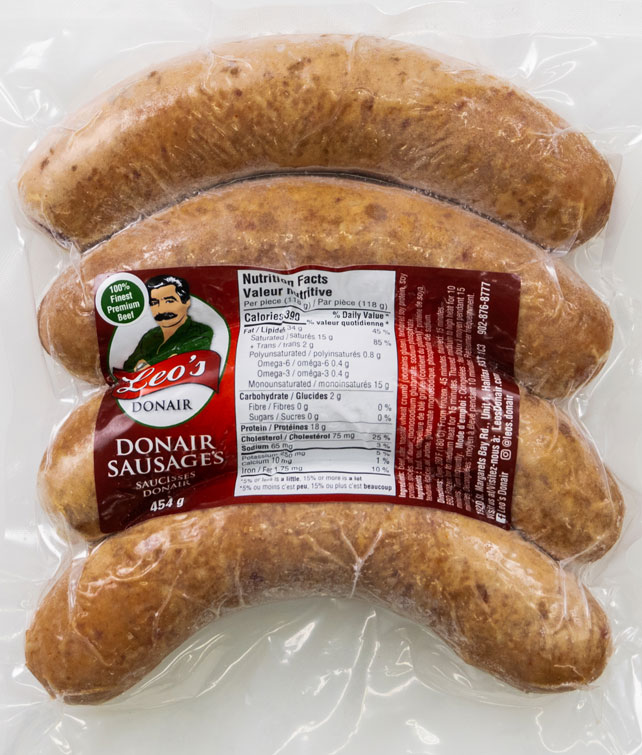 Leo's Donair Sausages
100% Finest Premium Beef
Description
Leo's Donair® Donair Sausages are great for the barbecue (BBQ), frying pan, oven or even try them in your favorite air fryer (Just add water to steam). Perfect for family gatherings and special occasions. Add your favorite garnishes and don't forget Leo's Donair Sauce to top them off!
---
Our Donair Sausages come in a four pack size approximately 1 lb/454 g.
---
Wondering How You Can Get Leo's Donair Products?
Simply contact us using our contact form or call us at 1-902-876-8777. Leo's Donair is located at 1920 Saint Margaret's Bay Road. Timberlea, NS and is open from Mon to Fri 8 am to 5 pm.